Weekly magazine through Internet Indio Gris
Indio Gris EXTRA
Nº 196. THURSDAY, MARCH 18 TH , 2004
FUSIONED - DIRECTED - WRITTEN AND CORRESPONDED BY: MENASSA 2004
WE DON'T KNOW HOW TO SPEAK BUT WE DO IT IN SEVERAL LANGUAGES
SPANISH, FRENCH, ENGLISH, GERMAN, ARABIAN,
PORTUGUESE, ITALIAN, CATALAN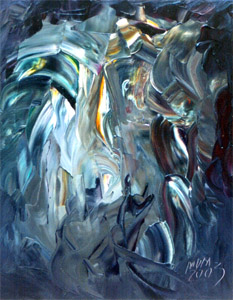 INDIO GRIS, IS A PRODUCT
OF A FUSION
THE BRIGTHENESS OF THE GREY
AND
THE JARAMA INDIAN
THE FUSION WITH MORE FUTURE OF THE
21st CENTURY
---
Indio Gris EXTRA 196

YEAR IV
EDITORIAL
WHEN, AUTHORITATIVELY,
SILENCE WAS ASKED FOR,
THERE WAS A VOICE THAT NEVER FELL:
INDIOS GRISES
Those days, when the tyrant makes me bend before him,
beauty, nor the ruby, nor the flower,
nor love, nor hatred, nor even the poem exists.
All the enjoyment, all the pleasure that exists,
no one is able to enjoy but the tyrant.
And dreaming is the only thing left for me,
To dream intensely that any day,
when the tyrant dies,
I will be able to live in freedom, to meet love
but I think it will be too late:
if to feel myself free,
I wait for the tyrant to die, I will realise
that the tyrant is me.
AND TO PROVE SUCH THEORY IT IS NECESSARY TO READ INDIO GRIS MAGAZINE N° 175, N°184, N°186, N°187, N°188 EXTRA, N° 190, N° 192, N°193, N° 195, N° 195
---
THIS IS ADVERTISING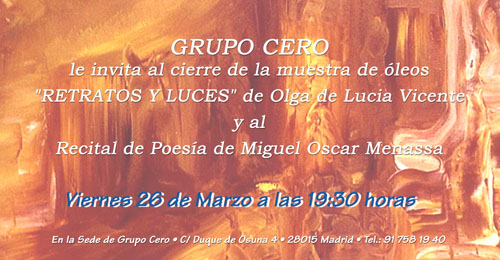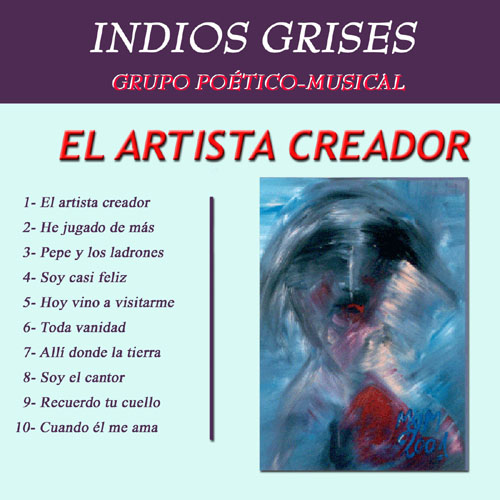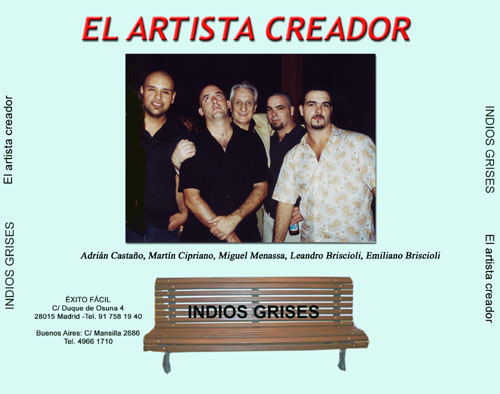 Cero Group
Consulting Room

Cero Group
Consulting Room

Amelia Díez Cuesta
Psychoanalyst

Carlos Fernández
Psychoanalyst

Appointments:
91 402 61 93
Móvil: 607 76 21 04
MADRID
AMELIAA@terra.es

Appointments:
91 883 02 13
ALCALÁ DE HENARES (MADRID)
carlos@carlosfernandezdelganso.com
www.carlosfernandezdelganso.com

Cero Group
Consulting Room

Mónica Gorenberg
Psychoanalyst

Ask for an appointment:


976 25 25 17 - 659 09 10 60
ZARAGOZA-MADRID
Cero Group Consulting Room
COUPLES COUNCELLING

TALLER DE ENSAYO

Miguel Martínez Fondón
Psychoanalyst

Coordinador:
Juan Carlos De Brasi


APPOINTMENTS: 91 682 18 95
GETAFE (MADRID)

91 547 56 64 (MADRID)
---