Weekly magazine through Internet Indio Gris
Nº 137. THURSDAY, JANUARY 2 TH , 2003
FUSIONED - DIRECTED - WRITTEN AND CORRESPONDED BY: MENASSA 2003
WE DON'T KNOW HOW TO SPEAK BUT WE DO IT IN SEVERAL LANGUAGES
SPANISH, FRENCH, ENGLISH, GERMAN, ARABIAN,
PORTUGUESE, ITALIAN, CATALAN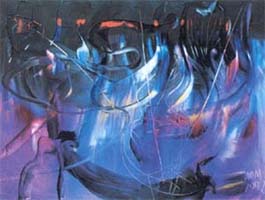 INDIO GRIS, IS A PRODUCT
OF A FUSION
THE BRIGTHENESS OF THE GREY
AND
THE JARAMA INDIAN
THE FUSION WITH MORE FUTURE OF THE
21st CENTURY
---
INDIO GRIS Nº 137

YEAR III

EDITORIAL

Sea, sovereign sea, you are polluted. I have seen with my own eyes, in your own entrails, the black stripes of death.

Neither like you. Nor like me.


If it is necessary


for living


let everything die.

Poetry


independent


of any passion


does not fear death


because death


is its illuminated presence


and in that dimension


more than dying


blood is transformed.

Animal womb


giving birth to the universe


guttural voice


nocturnal of the poet


stone and, at the same time,


a feline movement


among the trees.

Exotic food and preludes


of fruit soggy by the rain


nest in your body,


bleeding fleshes of time


ferocious as violent roots


tied to love.

To see the video you must have installed the programmes in your computer.

http://spain.real.com/freeplayer_rp8.html


http://www.divx.com/divx/

DARLING,

I turned back over my steps to congratulate myself, this time I come back without any shadow under my arm, it is a loaf of bread, as in the old childhood tales what, this time, I bring under my arm. Everything will start with a celebration.

Large posters will communicate that everything has been eaten by poetry.

This time she told me with no doubts:

I want to be psychoanalysed.


There are things which happened


that my whims buried,


but they continued to live in me.


I am the singing which was torn out of my skin


but today I have come only for the singing.

-We'll continue the next time.

She comes to give me her enamoured body.

This time, a little mutilated, almost without senses and in some way rotten in the depth.

She arrives and she says it to me directly:

- Mange, mange for my lord, so that horror will be with us.
Cero Group Consulting Room
COUPLES COUNCELLING

EROTIC LITERATURE WORKSHOP

Miguel Martínez Fondón
Psychoanalyst

Coordinator: Miguel Oscar Menassa

APPOINTMENTS: 91 682 18 95
GETAFE (MADRID)

91 758 19 40 (MADRID)
1

The current man has no destiny, because the current man is the religious man and the religious man organises in armies with other men or does not finish anything.

2

In due time I will obtain something mine for me. The rest will belong to the world, to which I owe everything.

I was invaded by common words, common events.


I belonged entirely to hunger, to the people.


Now I am from the wind its spells.


The rumps of mystery.


A survivor of exile, of mediocrity.

Indio Gris
---
THIS IS ADVERTISING
CERO GROUP
celebrates Christmas this year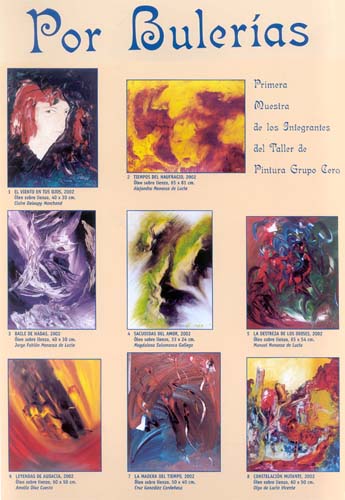 Exposición: Grupo Cero • C/ Duque de Osuna 4
28015 Madrid • Tel.: 91 758 19 40
www.momgallery.com
UNTIL FEBRUARY 4TH, 2003 !!!
Awakened Poets' Club


4 Duque de Osuna St.


Tel: 91 758 19 40


Entrance fee from 10 Euros


The price includes:

the raffle of a drawing and the possibility of participating

in the auction of two oil-paintings by Miguel Oscar Menassa

The basic price of the auction is 100 Euros

THE RECITAL IN VHS FOR SALE.


In CD-ROM The best poets in the voice of Miguel Oscar Menassa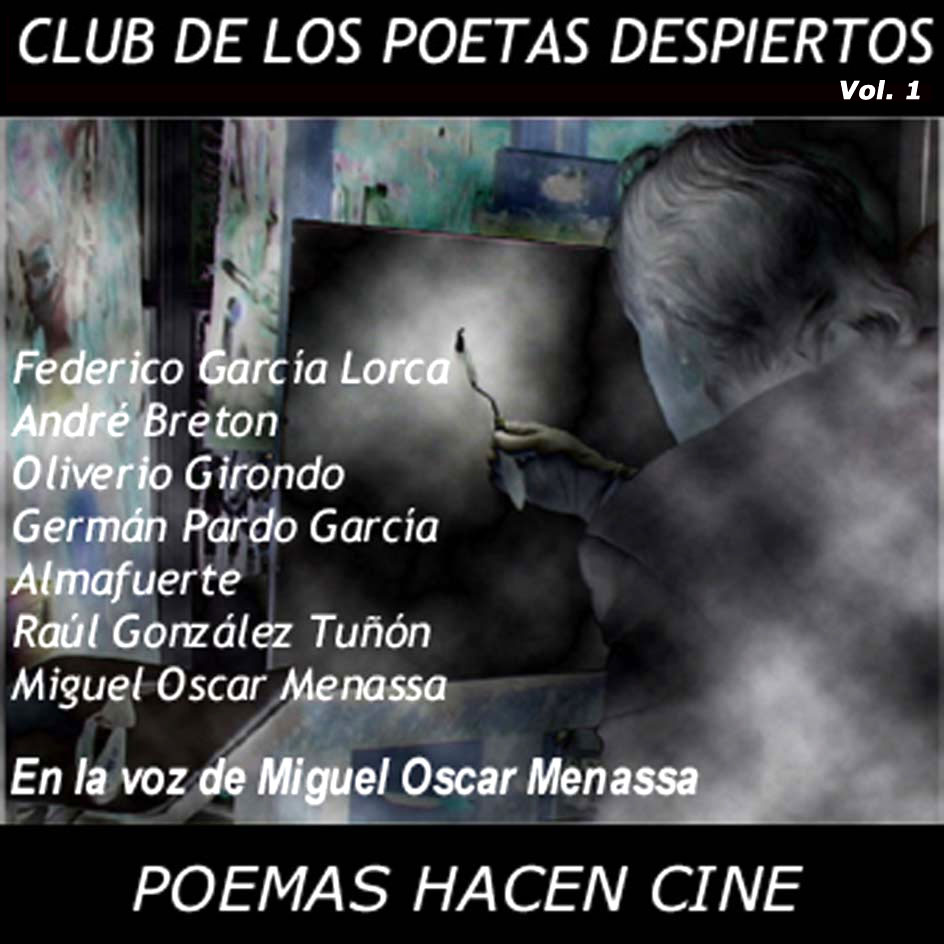 Awakened Poets' Club


We don't close


in the summer!

Every Sunday at 7pm 4Duque de Osuna St.


Also at home, buying the recital in VHS.

Telephone: 91 758 19 40


Anticipated booking of tickets


Tickets from 10 to 50 Euros
---