Weekly magazine through Internet Indio Gris
Nº 118. THURSDAY, AUGUST 22 TH , 2002
FUSIONED - DIRECTED - WRITTEN AND CORRESPONDED BY: MENASSA 2002
WE DON'T KNOW HOW TO SPEAK BUT WE DO IT IN SEVERAL LANGUAGES
SPANISH, FRENCH, ENGLISH, GERMAN, ARABIAN,
PORTUGUESE, ITALIAN, CATALAN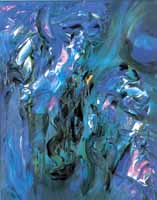 INDIO GRIS, IS A PRODUCT
OF A FUSION
THE BRIGTHENESS OF THE GREY
AND
THE JARAMA INDIAN
THE FUSION WITH MORE FUTURE OF THE
21st CENTURY
---
INDIO GRIS Nº 118

YEAR III

EDITORIAL

INTERVIEW WITH THE POET MIGUEL OSCAR MENASSA

Carmen Salamanca: Is it a different position when one reads than when one writes?

Miguel Oscar Menassa: Of course, but there is not much difference, in the sense that a piece of writing shows how you have processed a reading. When you like one of my poems, for example, one of those poems which apparently deal with reality, you like it because there is something that you would have liked to do (I say you, because you are a poet) and up to now it hasn't occurred to you. A good saying about reality, that is a good way of reading, so, I show you how I have processed the reading of that reality. It doesn't mean that you don't have the capacity of writing, what you lack sometimes, is a good processing of reality, of the reading, because the problem doesn't lie in the writing (not in you, because you write very well). Well, this that happens to you sometimes, it almost always happens with our Spanish contemporaries.

CS: There are problems with the processing of reading.

MOM: In the reading itself. I can stand how some write (who write quite badly), but how they read, what ideology they convey, that I don't like very much. Against that, can we demand from our writers not to transmit their illness, why not? Yes, we can. If society gave them the responsibility of writing, of being transmitters of what is happening, they should try not to transmit to the future, only the illness they suffer from, they should have some approach to social reality, to the scientific reality of this era.

CS: A little of piety. "I ask God for mercy, for soul, for a little of soul to reach the end of the month"

I want to paint, you say. I have been watching the window glasses of the billiard, meaning, I have been watching you paint during eight, nine years.

MOM: I liked watching more than playing, when I wished very intensely to play, I appeared on the other side playing. Did you learn anything? Yes, why? Because I was going to play, but that I can say afterwards, because if I had never played billiards, I wouldn't have been able to learn anything just watching, we would never have known if I would have learnt something or not.

What do the girls say about the movie realizations we are doing?

CS: They are happy.

MOM: But, what things do they flatter?

CS: The strength of these things. They told me that they are crazy looking for material to make documentaries, we, instead, have enough subject matters to reach the next century.

MOM: You could make a documentary about me, "A day with Menassa".

CS: No, about life.

MOM: Well, about life. Listen one thing from me, now I have been a poet for 40 years, when I was about 20 or 25 years as a poet, there was a woman who said: "An anthology of your work can't be done without showing that you generated persons, that you generated a school". That happened when I was celebrating 25 years with writing. And she already thought that, besides one's work, social work was the most important thing to do.

CS: So, your work extended.

MOM: A creator, a cultured man, can convey that culture to a lot of people, whom, without creation, would never reach to acquire it. Then, what I can't understand is why the states give so little importance to creation. Because (supposing I were a good painter), if I am a good painter, I should master the painting of all my contemporaries, and some painters from this century and from the last century, as well. It's OK, the guy has access to nothing, but if he could have access, if I put this at the reach of his hands, at the price of a kilo of tomatoes, if I offer the art schools to a son from a Villamiseria (slums in Argentina) or from a chabola (slums in Spain) so that he can afford the price I offer (because the state has realised that an art school brings wisdom and education) and so I put Art Schools at the reach of children from the Villamiseria, they may rob me some canvasses, they may rob me some colour, but there will be great painters, and besides there will be not only great painters, but also people that would become cultured. Because, apart, the difficulty of painting, makes me value the painting of others. Because you say: how do you dare to do that?, but, why do you say that to me? Because you wanted to do it the other day and you couldn't do it.

Apart, I don't know if it can be said that painting a large painting, because of the way of using the painting, at the same time I painted three smaller paintings. I don't know if it can be said. You know that I'm right because if we find out that this is aesthetic, that you like and you are no fool, the painting costs a certain amount, the paints cost a certain amount, it took you an hour and a half to paint it, how much? Well, 120 Euros that I for sure have to sell at 3,000 Euros. Do you see that 3,000 Euros is unaffordable? We have made it unaffordable to half of the humanity, let's see if you can understand that. Instead, if we put it at a reasonable price, I know that there are people who are unable to buy potatoes, but if we put it at a reasonable price we increase the rate to 80% of the humanity.

And it is not little.

When we looked within other men and women

When we looked within other men and women,


for signs that would talk about our desires,


of our, perfect, battling among ghosts:


experience of grandeur and glory of kissing one another.

When we looked within other horizons, roads,


steps that would contain our beloved steps.


When we looked for, desperate, in a poem,


some verse that would resound in our verses.

It was nothingness what we were looking for when we searched,


I wrote poetry and we kissed one another for no reason,


we made love and we neither had motives.

We handed one another with slowness,


the universal encyclopaedia of poetry


and without reading the pages, we fell down exhausted.

DARLING,

I understand it, little girl, in the midst of so much light, no one will be able to beg for candles.

A going around along the most remote galleries of memory. Everything that couldn't be due to the great waterfalls of oblivion. Those waves, those springs which if illuminated would have been the whole universe.

Skies wrapped in gods disturbed by love, perfect cosmic skies adulterated by goodness.

Immaculate beasts, screams of the lost time of love.


Obstinate, stubborn gallops exited by heat and fear.


Unquiet turns, praying birds raped by faith.


Travels silhouetting towards the future, little shipwrecked persons.

Blackened voluptuous passage, your blinded body.


Your body, this land opened to the universe.


Your plain of peace in the exact middle of your breasts.


And the violent bustle of your womb, abandoning itself.

Lastly, darling, I am, to say goodbye till the next time, a white enamoured stallion, of the prairie that it traverses with its singing. An eagle which falls in love with the wind, which, with its ferocity, breaks it in twos when it flies.

- Look, doctor, I'm reaching the bottom because of a foolishness. They love each other and they desire one another, so I can't understand why the encounters are so difficult. Why is love among more than two persons so immoral for our culture? I don't know, I don't know, any other perversion as bad as it may look, receives some sort of social protection. But in my case, doctor, a healthy man, who having psychoanalysed, as I did, the relation with his mother and can love two people at the same time, it is something that no one can tolerate, not even the actors of that passion are able to tolerate it.

When the two of us are in solitude, she always loves me. Taking advantage of her docility in these cases, I will have to invent the multiple monogamy. Different relations, but as if all were the only one.

Different women, different relations, but all suffering from the same disease. A certain resistance to turn completely the relation to the word, to humanity.

- We'll continue the next time.
Cero Group
Consulting Room

Cero Group
Consulting Room

Amelia Díez Cuesta
Psychoanalyst

Carlos Fernández
Psychoanalyst

Appointments:
91 402 61 93
Móvil: 607 76 21 04
MADRID
AMELIAA@terra.es

Appointments:
91 883 02 13
ALCALÁ DE HENARES (MADRID)
Slightly, I went on pushing her towards the women toilette. She had on a very short skirt, so I immediately reached her pussy. At this point, she embraced me and sighed.
While I suavely caressed her between her legs, she started to sigh, to my understanding, in a loud way considering the place where we were, locked in one of the small rooms of the ladies' toilette.
The situation turned me mad, and thinking that she would like to see how my dick had become because of her sighs, I undid my fly and she put her hand inside and started to cry:
- Look, what a dick you have! It is huge.
And while she sat on the toilette and started to lick it, she continued saying between her teeth, while she licked it:
- What a dick, but what a dick you have.
I let her lick it, but I couldn't stop thinking in this young woman, just the way she was licking it at me, could change my life.
She felt herself loved, after so many men, for the first time, and she enjoyed as ever and she loved me and wanted to offer me everything and I told her yes, so that she might have her first orgasm, but I took nothing.
She embraced me hard and she felt as if she were embraced to a torrent of light and she came and did it in two or three languages, there, embraced to me, quiet, illuminated. I stained all her dress with scented semen and she asked me to let her drink some drops of my semen, and she absorbed me as if my body were a lemon sherbet.
Cero Group Consulting Room
COUPLES COUNCELLING

EROTIC LITERATURE WORKSHOP

Miguel Martínez Fondón
Psychoanalyst

Coordinator: Miguel Oscar Menassa

APPOINTMENTS: 91 682 18 95
GETAFE (MADRID)

91 758 19 40 (MADRID)
1
To do good, doing myself good, this is the clue of Christian humanism.
2
We have arrived somewhere. A roaming about eccentric to oneself, this is the road to poetry.
3
Everything there was in the world was meant nothing to him. He was guided only by his religious beliefs, which, on the other hand, didn't coincide with none of the religions.
4
To abolish the truth of money by possessing it.
5
We were young, now we are old, in our field, some young people will make a living out of our work.
People think terrible things of other people.
We were wrapped in a thick fog, we saw a bundle, hither and thither, around us, a body lying over another body, but we couldn't recognise each other.
This way twenty years went by.
We had done everything to one another, usurpation of tittles and honours, contempt, swindle, direct stealing and, once in a while, we made love. But no one realised anything, we were also blind.
The mist was neither for us.
We were indifferent to what would happen in reality, it was more or less the same for us.
We said poor people and the people were us.
Indio Gris
---
THIS IS ADVERTISING
Awakened Poets' Club


Sundays at 7 PM


4 Duque de Osuna St.


Tel: 91 758 19 40

ANTICIPATED BOOKING OF TICKETS


Entrance Fee: From 10 to 50 Euros

A LA VENTA EL RECITAL EN VHS.
En CD-ROM los mejores poetas en la voz de Miguel Oscar Menassa.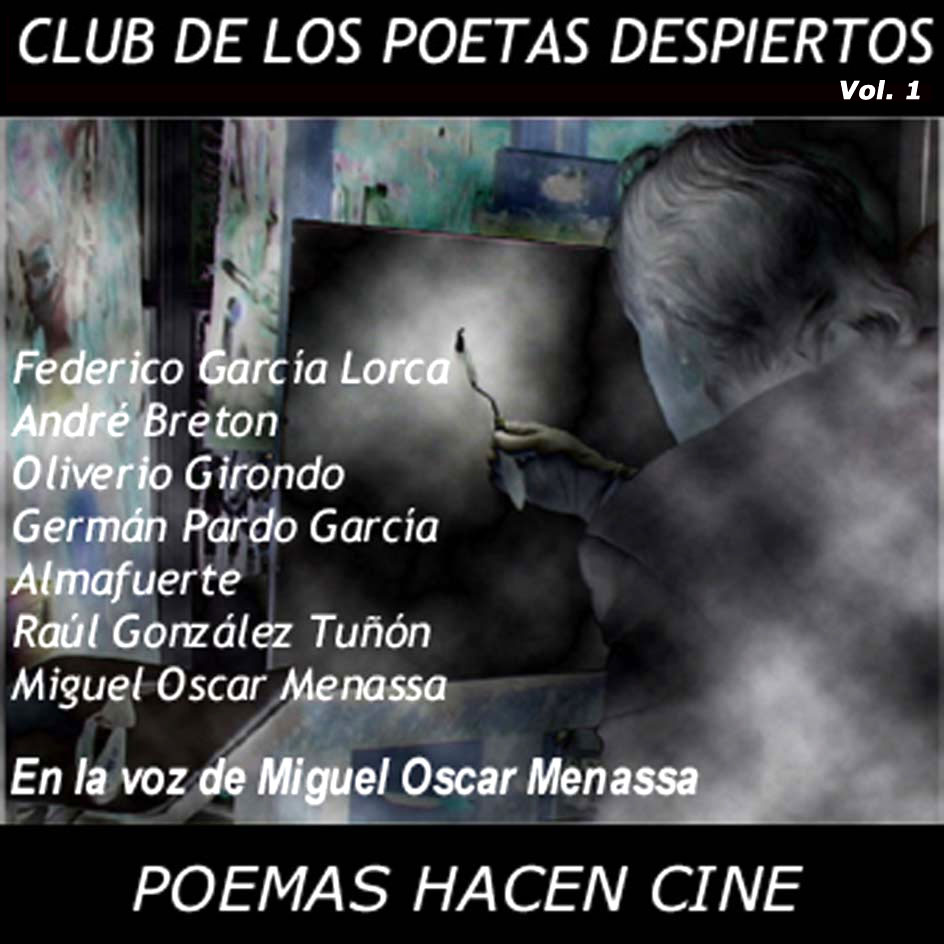 Awakened Poets' Club


We don't close


in the summer!

Every Sunday at 7pm 4Duque de Osuna St.


Also at home, buying the recital in VHS.

Telephone: 91 758 19 40


Anticipated booking of tickets


Tickets from 10 to 50 Euros
---